Multi-layer Sintered wire mesh metal filter is a porous metal plate made from multilayer stainless steel wire mesh and sintered into one metal panel. It usually consists of 5 layers (or 6-8 layer) mesh: protect mesh layer, filter mesh layer, protection mesh layer, reinforcement mesh layer, and reinforcement mesh layer. With high mechanical strength and wide filter rating ranges, sintered filters are new fine materials for filtration used in food, beverage, water treatment, dust removing, pharmaceutical, and polymer industry.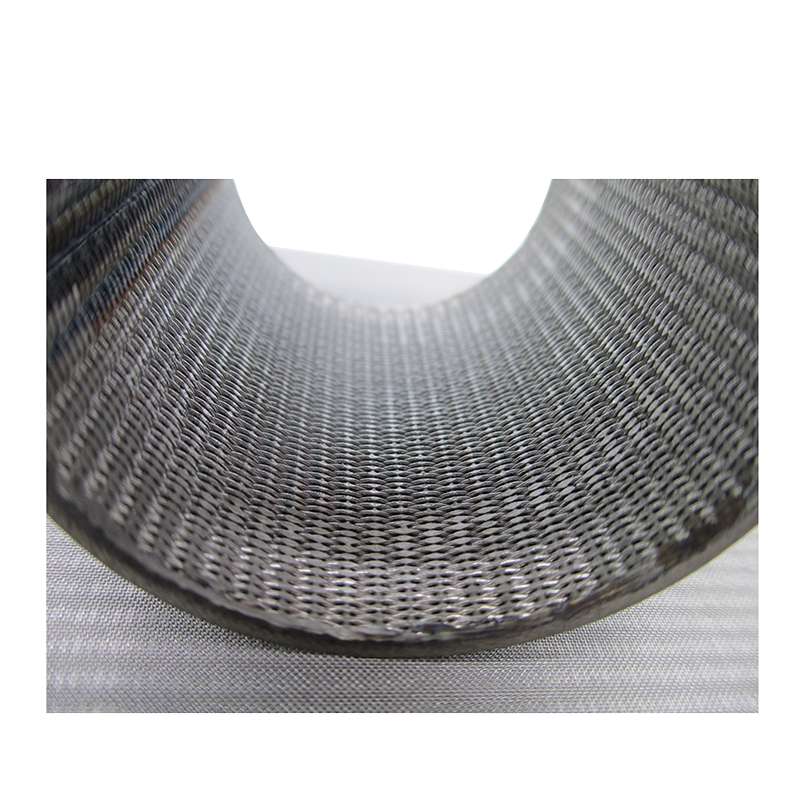 The materials of sintered wire mesh commonly are stainless steel 304, SS316, SS316L, but Alloy Steel Hastelloy, Monel, Inconel, and other metal or alloy as materials also available according to customers filter process requirement. Sintered stainless steel filter is the most widely used type among all the materials due to its excellent chemical stability and long service life.

The multi-layers sintered filter is manufactured by a multi-layers metal woven wire mesh through a sintering process. The meshes of the layers are interlaced to form a uniform and ideal filtering structure, which has excellent filtration precision, high mechanical strength, and wear resistance, corrosion resistance, and heat resistance. And easy to process again.
The mesh surface is flat and has good wear and corrosion resistance.
Uniform aperture and stable filtration performance
Can be customized according to customer needs
We have service processing sintered mesh into filter, filter disc, filter cylinder, candle filter cartridge, etc. as replacement filter.
Price advantage, we are in the core area of ​​the world's wire mesh manufacturing. Therefore, the control of raw materials has an incomparable cost advantage both in quality and in price control.
Sintered mesh filter strainer with the ability to maintain a steady filter rating under high pressure, is easy to clean with a variety of filter cleaning techniques and reuse. It is widely used in water treatment, liquid and gas filtration industry.