Building
Architectural wedge wire is functional and decorative for both residential and commercial sites, because of architecturally impressive and robust in design whilst affording acoustic solutions and thermal airflow properties.

Our unique combination of wedge wire specialist designers & wedge wire mesh manufacturing capabilities enables a package tailored to suit every architect's needs for any architectural project。
Facade & Wall Cladding
Architectural wedge wire is widely used in interior and exterior walls as cladding and facades to make the facades look more attractive and high-class. They are popular in hotels, offices and residences.
Wedge wire facade and wall cladding are not only decorative, but also functional, such as reduce glare from the sun, allow good circulation of light and air flows, reduce the impact of wind and storms.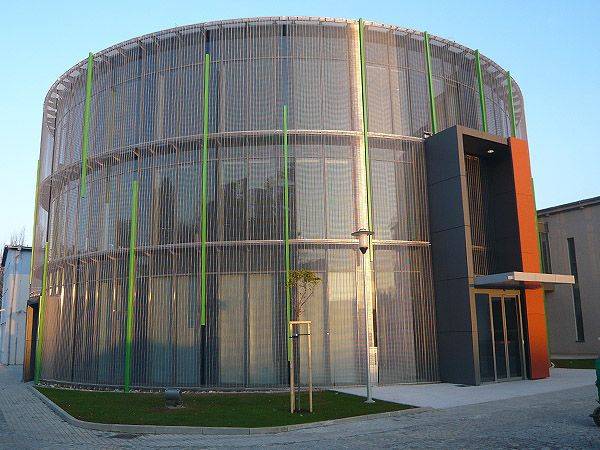 Ceiling
The architectural wedge can be used as ceiling panels in both residential and commercial sites, such as the shopping malls, office buildings, waiting for areas, hotels, airports, and also private homes.
It can conceal utility cables, ductwork, and air conditioning equipment. Additionally, it allows the free flow of air. What's more, high-grade stainless steel material has excellent corrosion resistance and fireproof performance to reduce repair and replacing costs.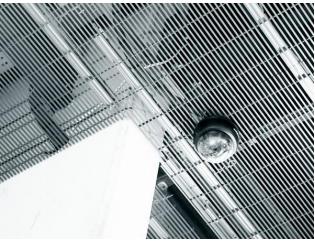 Flooring
The architectural wedge can be used as flooring gratings, which is also known as wedge wire gratings. It can remove water and wastewater and prevent slipping. They are widely used in residential, commercial, and industrial sites, including pedestrian streets, fountains, kitchens, bathrooms and poolside.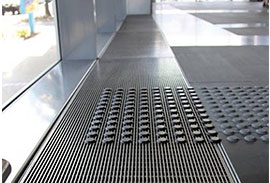 Light covers
Architectural wedges are widely used in office buildings as the light covers or light columns. The surface profile wires and support rods are continuously resistance welded to ensure a stable structure and high strength. They are widely used in hotels, malls, parks, high-grade residences, and business facilities.

The architectural wedge wire has a bright luster, very practical, and beautiful when used as light covers. Besides, they are easy to install and the maintenance cost is very little.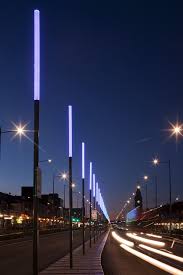 Stair Treads
The architectural wedge wire has a smooth and safe surface which is ideal for all interior and exterior conditions, such as snow, mud, ice, and grease. They bring safety, cleanliness, durability, and aesthetics to office buildings, hotels, high-grade shopping malls, and even residences.

The wedge wires have high loads and strength for a durable and long lifespan. Stainless steel material makes it possible stable in harsh environments. Self-cleaning design reduces maintenance costs.



Architectural wedge wire metalwork is an area of expertise; from stainless steel water features, drainage grilles, and spiral staircase to iconic building facades, lighting columns, and stainless steel walkways, we are a world leader in bespoke metal fabrication. Working with architects, designers, and regeneration specialists to provide fabrication expertise, design, consultation, and installation, we provide the complete package to deliver your requirements.

t