Media Retention Filter Nozzle Material
The filter Nozzle is fabricated according to our customers' specific requirements. Manufactured in a variety of designs and offering compatibility, dependability, performance, and long service life.
Materials:
304/304L
316/ 316L
904L
Hastelloy
Monel
Alloy
Benefits of water filter nozzle include:
Extremely strong
More durable than other materials
A high percentage of open area
Inherently clog-resistant
Various slot sizes are available
Minimal pressure drop
Easily installed in false-bottom applications
Long lifespan
Can't find the Media Retention Filter Water Nozzle you need?
We specialize in custom manufacturing. Our sales, engineering, and production teams have the experience to manufacture what you need to the highest degree of excellence. Keeping all work in-house allows us to offer accuracy and consistency.
Once we receive your request we will contact you within 48 hours.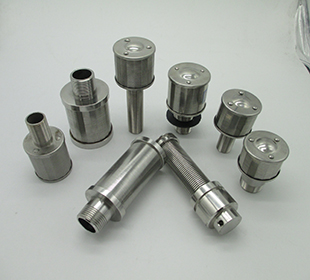 t