The
slotted screen
is made of a slotted screen surface into a plate structure. The slotted screen surface is arranged by trapezoidal cross-section strips. The screen gap is small, generally 0.25~1mm.
Slotted screens are used in screening, filtering, dewatering, desliming and other operations in many industries. It has high strength, rigidity and bearing capacity, and can be made into rigid screening and filtering devices of various shapes. This product is processed by fusion welding technology, and the slit screen surface has high screening efficiency, strong seismic and tensile resistance, low maintenance requirements, and long service life.
Material: carbon steel wire, 201, 202, 205, 302, 304, 304L, 316, 316L, 321, imported high-strength stainless steel wedge wire.
Features: The stainless steel welded slotted screen is composed of two parts: a support bar and a screen bar. The support bar can be round wire, triangular wire or trapezoidal wire. The screen bar is triangular wire (v-shaped wire), with gap size and high filtration accuracy; it has a strong structure, high temperature resistance, good mechanical performance, long service life, and safety. Features. Can be used for filtration and screening of a variety of media.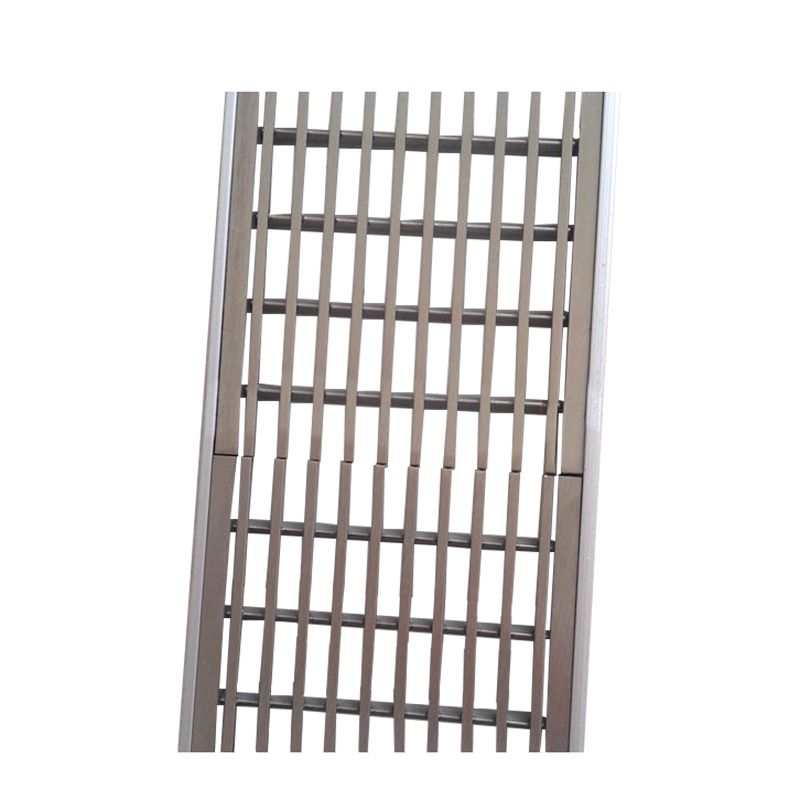 Application
1. Malt machinery: suitable for the use of the selection machine, dental bed and drying furnace in the Malt factory.
2. It has the advantages of high ventilation efficiency and good heat dissipation effect.
3. Beer machinery: suitable for use in the filter tank of the brewery, with the advantages of high opening rate and long service life.
4. Mining machinery: used for desliming and dewatering in coal preparation plants.
5. Environmental protection: used for filling oil, gas, and water wells with sand and gravel to prevent sand from the formation and protect downhole and surface equipment. It has the advantages of high opening rate, large filtering area, fast filtering speed, long service life, etc.
6. Chemical industry and others: used for sewage treatment in sugar factory and paper mills; material filtration and dehydration in fertilizer plants and supporting use of various baking paint rooms; starch filtration in food plants; ventilation for grain storage