Industry News
Home
Industry News
Flat Wedge Wire Screen Panel
Flat wedge wire screen panels can be constructed using rectangular support rods or round support rods. They are the most widely used type of wedge wire screens mainly in mineral processing both for stationery as well as vibratory decks.

Flat screen panel can be designed to optimize the open area, strength, and wear life for each application.
Flat wedge wire screen panels have a smooth surface and small slot sizes, which can ensure accurate efficiency. Additionally, the stainless steel material is corrosion, rust, chemical resistant, which can make wedge wire screen panels durable and long lifespan.
Precise slot opening by our experienced staff can reach 0.02 mm. This micron-rated spacing provides an attractive solution for filtering, sizing, dewatering, collecting, and separating solids from liquids.
Applications of wedge wire screen panels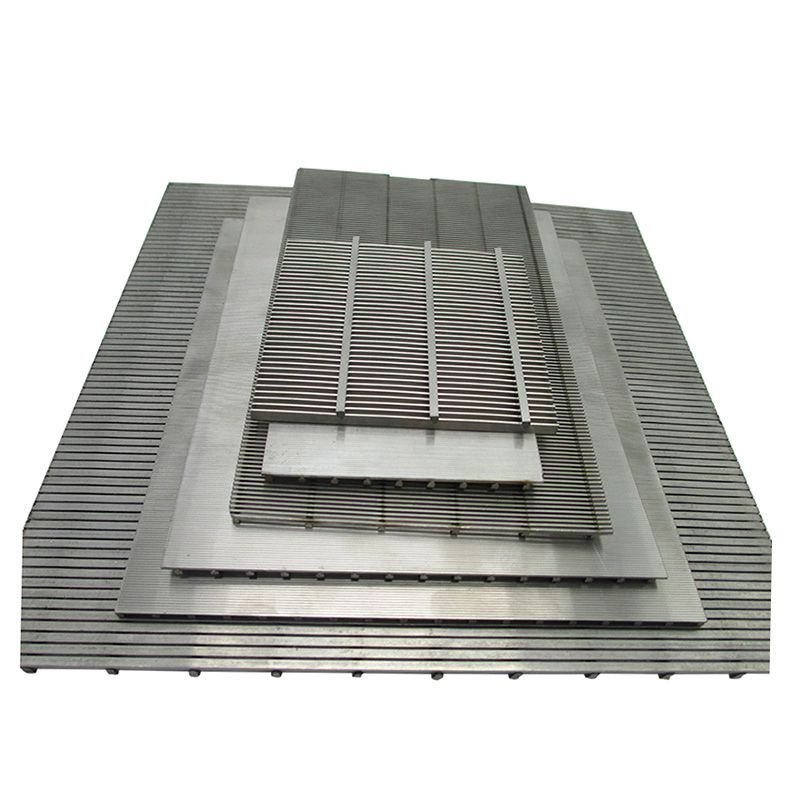 Flat wedge wire screen panels have a wide range of applications, the main applications are sieving and filtration. It can also be used as decorative materials in some buildings. As follows:
Vibrating screen decking.
Surface water intake screens.
Fish diversion screen panels.
Hatchery screens.
Grain drying screen.
Malt kin or germination floors.
Architectural wedge wire screen.
Wedge wire grating.

If you are looking for sieving and filtration equipment, now contact us and get a quote today.