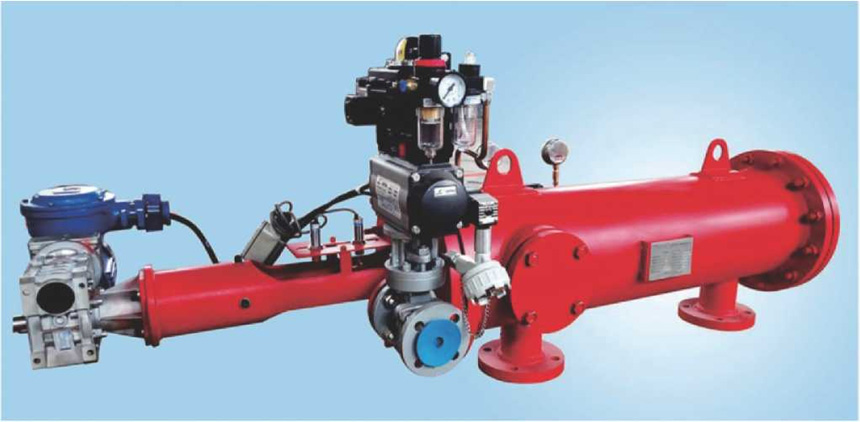 Schematic diagram of the structure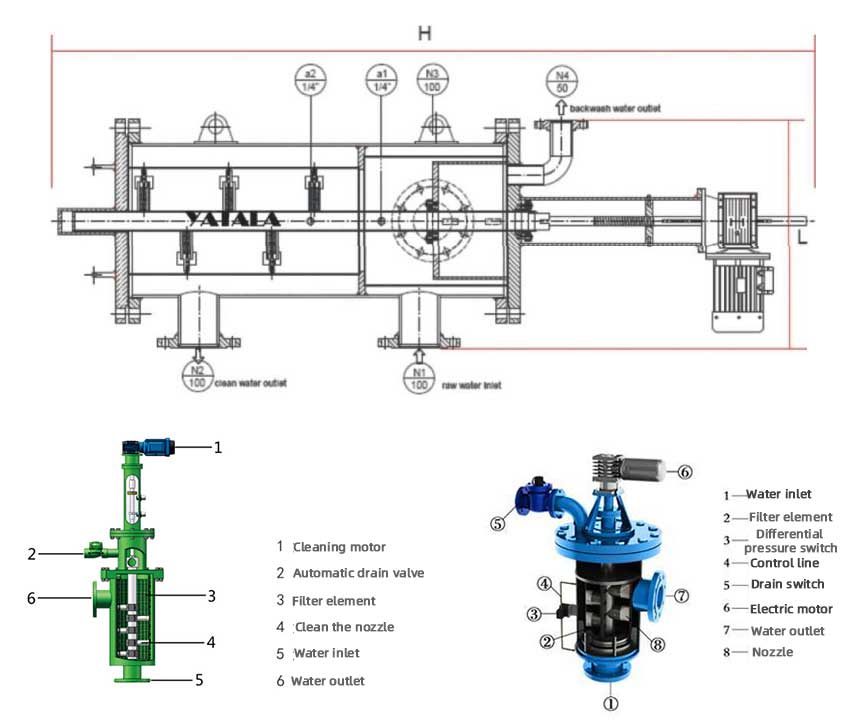 Suctorial Type Backwash Self-cleaning Filter Housing Brief Description
The suction backwash self-cleaning filter housing is an industrial automatic filter that provides a variety of comprehensive applications.
The design of the pressure in the main part of the filter is based on the standard design of chemical pipe filters and steel pressure vessels. The main body of the equipment is made of carbon steel, stainless steel, duplex steel, and other materials. We can also provide you with titanium, pure nickel, and other special materials.
Specification Parameters
| | |
| --- | --- |
| Flow | 1-5000M3/H |
| Precision | 25-3000uM |
| Pressure | 0-10.0Mpa |
| Valve | Electric or pneumatic |
| Filter Standard | GB150, HG/T21637 |
| Filter element material | 304.316, Hastelloy |
| Valve material | CS, 304, 316, Hastelloy |
| Sealing material | NBR, EPDM, rubber |
| Blowdown valve size | DN25-DN200 |
| Cleaning control | Pressure difference and time |
| Backwash medium | Filtered liquid |
| Small washing volume (L) | 10-60 |
| Cleaning time (s) | 30-60(Could be set) |

Product Advantage
1. The suction backwash filter adopts a multi-layer mesh filter element structure, which can maximize the effective filtering area;
2. High-efficiency backwash technology, combined with the laser welding technology, the filter is especially suitable for the sea and ships.
3. In addition to satisfying the flow rate of normal design, a set of spare filter elements is added. When cleaning is required, the spare filter element is started, so it will not affect the pipe resistance.
4. The cleaning assembly is in the form of sucking up and down, which maximizes the cleaning of impurities in the shortest time.
5. Clean the gasket at the rotating shaft and filter element faceplate, and have an automatic adjustment function according to the wear, so as to minimize the side leakage.
Product application
● Water and sewage
● Pulp and Paper
● Chemicals
● Petrochemicals
● Steel
● Nonferrous metal
● Plastic extrusion
● Machine coolant filtration
● Construction sector